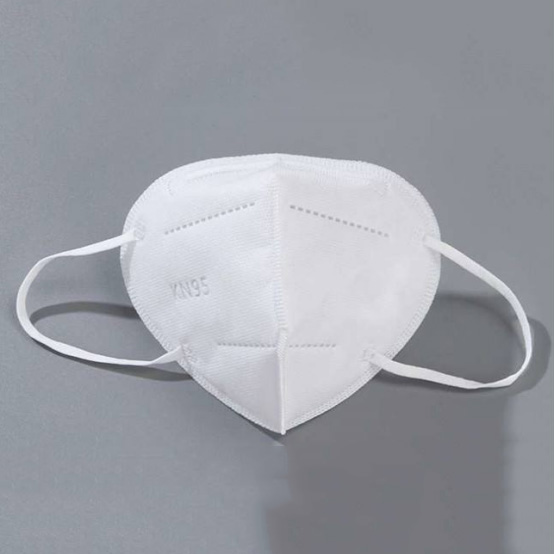 [Product Name]: KN95 protective mask
[Product model]: GM-KN95
I Executive Standard]: GB 2626 -2006 KN95
[Production date]: see certificate
[Validity period]: Two years
[Package quantity]: 50 pieces/box
|Product Structure]: This product is mainly composed of a mask body and a nose clip elastic band.
Scope of use]: This product can attenuate particles in the air of the aisle to isolate air bubbles, blood bubbles, body fluids, secretions, etc.
[Contraindications, precautions, warnings and precautionary notes]:
1. The packaging of this product is damaged and its use is strictly prohibited;
2 This product is for secondary use only, do not use it again, and destroy it after use;
3. This product is valid for two years;
4. For product specifications, quantity, production date or production batch number, please refer to the certificate.
If discomfort occurs during use, it is recommended to stop using it.
Recommended use time: 4 hours
[Storage conditions and shelf life]: Before use, please store this product in the original packaging away from the contaminated area to avoid dust exposure, extreme temperature in direct sunlight, excessive humidity and harmful chemicals. When stored in the original packaging, the temperature is between -20 and +30 cores, and it does not exceed 80% relative temperature. This product can be used within the shelf life.
[Transportation]: Handle with care during transportation to prevent impact and violent vibration, prohibit handstand, and prevent moisture, rain and snow.